Explore the world in comfort
RV Super Centre has an extensive range of used motorhomes that might just be the perfect solution for you. Here are some reasons why buying a used motorhome from RV Super Centre could be the right choice for you.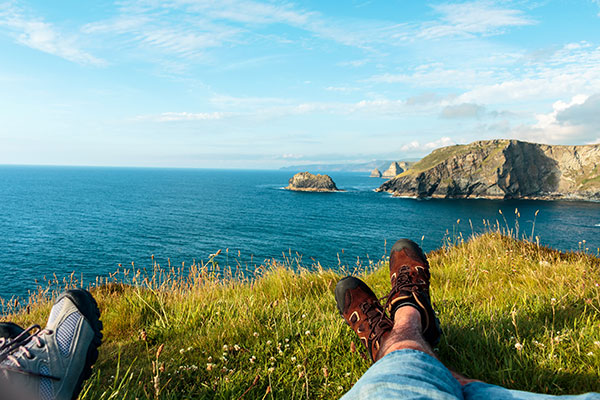 Find your perfect motorhome
About buying a used motorhome from RVSC
Cost-Effective

One of the main reasons people choose to buy a used motorhome is the cost savings. Purchasing a used motorhome represents an opportunity to save a significant amount of money compared to buying a brand new one. This means you can have access to a quality motorhome without breaking the bank.
Quality Checked

We carefully select and thoroughly inspect all our used motorhomes to ensure that they meet our high-quality standards. This means that you can be confident that the motorhome you buy from us will be in excellent condition and can be relied upon to take you wherever you want to go.
Variety of Models

We have an extensive range of used motorhomes available, with different models, sizes, and features to suit a variety of lifestyles and preferences. This means you can find the perfect motorhome suited to your specific needs, whether you're looking for a compact and nimble option or a spacious and luxurious one.
Well-Maintained

Some of our used motorhomes have been previously used as hire vehicles, and we ensure that they have been well-maintained before they go up for sale. Regular servicing, maintenance and repairs have been done by our experienced technicians to ensure that the motorhome has been kept in excellent condition. For those which were not hired - they all go through a thorough inspection both inside and out with a full refurbishment programme to make sure they are in the best condition possible. All of our motorhomes come with a 12 month warranty as standard and will benefit from having an up to date mechanical and habitation service.
Customisation Potential

With a used motorhome, you may have the opportunity to take advantage of previous customisations and upgrades. This means you can get a motorhome that already has the features you want, without having to invest more money or time to add them later.
Expert Advice

Our team of experienced salespeople is always on hand to provide you with expert advice and guidance when it comes to selecting the right motorhome to suit your lifestyle and needs. They can help you identify what type of motorhome will be suitable for your requirements and answer any questions you may have.
Financing Options

We offer financing options to make it easier for you to purchase your dream used motorhome. Our team can work with you to find a financing solution that suits your budget and preferences. (link to finance page)
Comprehensive After-Sales Service

Our commitment to providing exceptional sales service ensures your motorhome continues to perform at its best long after its purchase. Our on-site workshop is staffed by skilled NCC qualified technicians who can provide regular maintenance, servicing, and repairs and we stock a wide range of spares and accessories to make it easy for you to personalise your motorhome and ensure it offers all the creature comforts you want. We even have an in-house body shop for those unfortunate bumps and scrapes.
If you are looking for a quality motorhome that won't break the bank look no further than RV Super Centre. Buying a used motorhome from us is an excellent way to save money while still getting a top-quality vehicle.
We have a wide variety of models to choose from, all of which have been thoroughly inspected to ensure they meet our stringent quality checks. You can rest assured that when you buy a used motorhome from us, you are getting a reliable vehicle that will provide you with years of enjoyment.
Complete the enquiry form today with details of your interest and we'll do the rest